The Apollo is one of the most historic places in New York and in the world. The Apollo is a historic landmark in the legendary city of Harlem. When British designer Ozwald Boateng presented his collection at the Apollo theater, history was made. Ozwald Boateng's show symbolized unity, identity, and authenticity.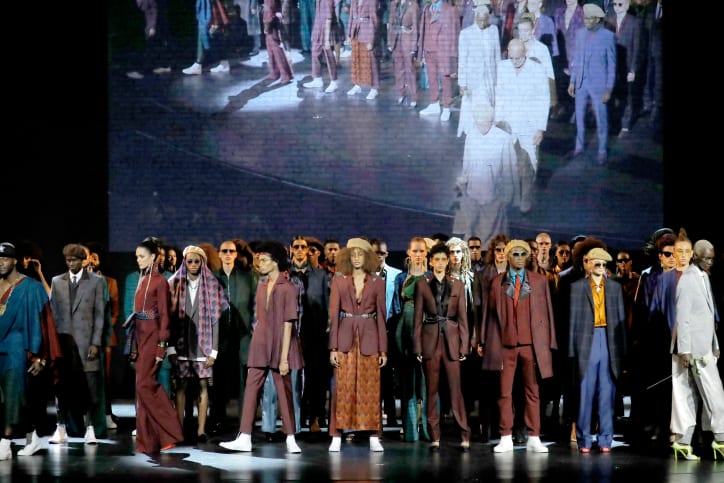 You might be wondering who is Ozwald Boateng? Boateng is they key to the transformational impact on menswear since the 20th century. International style, detail, artistry, color, cut and fabric fuses is what defines Ozwald Boateng's vision of fashion. Ozwald Boateng's visions brought a whole new creative world of tailoring for men.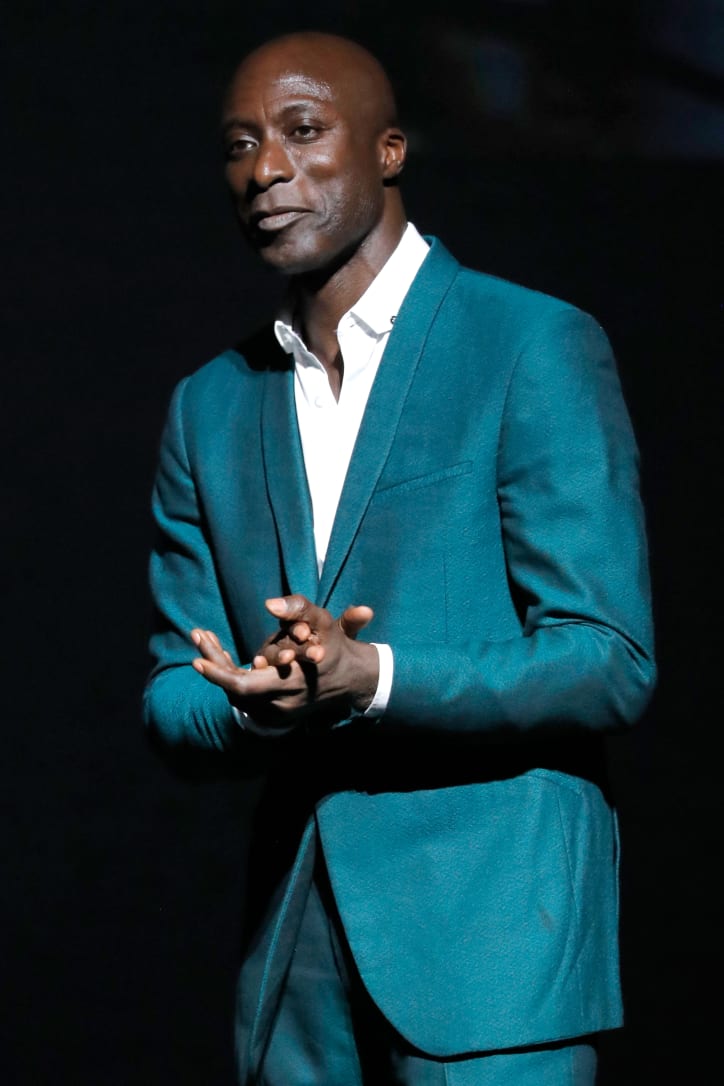 Ozwald Boateng was born in London to Ghanaian parents. Many people develop a talent at a very young age. Boateng was known to design very early. He would enroll at Southgate College to study fashion and drop out of a computing course. He would also soon create his first collection which sold to Sprint in Londons Covent Garden by using his mothers sewing machine. Now that is what I call hard work and dedication.
Timeline of Oswald Boateng
1987- Ozwald Boateng was featured in Face Magazine. THE FACE was a magazine was a British magazine that launched in 1980.
1994- Ozwald Boateng became the first tailor to have a catwalk show at Fashion Week. Just imagine fashion week without the catwalk.
1995- In 1995, Ozwald Boateng would open his first retail store in London. He would do this at the age of 28 and become the youngest tailor to set up a shop on Saville Row.
1996- Boateng would win the Award for Best Menswear Designer in Paris.
2000- Ozwald Boateng wins the award for Best Menswear Designer at the British Fashion Awards.
2002- Ozwald Boateng would dress the legendary Will Smith for the Oscar Awards.
This timeline is not the story of Ozwald Boateng's life. He would win many more historic awards and release a film about himself. He would also continue to pave the way of fashion for men.