The 2019 Grammy's airs February tenth. Many celebrities have dressed their best and worst at the yearly Grammy event. Here is my list of the most memorable Grammy looks.
1. SIA AND MADDIE ZIEGLER
Sia and Maddie Ziegler arrived at the 2015 Grammy's with eye dropping white wigs. Maddie Ziegler wore a tuxedo with white and black brogues. It is very noticeable that Sia wore this wig to cover up her face.
Picture-
Jordan Strauss/Jordan Strauss /AP
2. Rihanna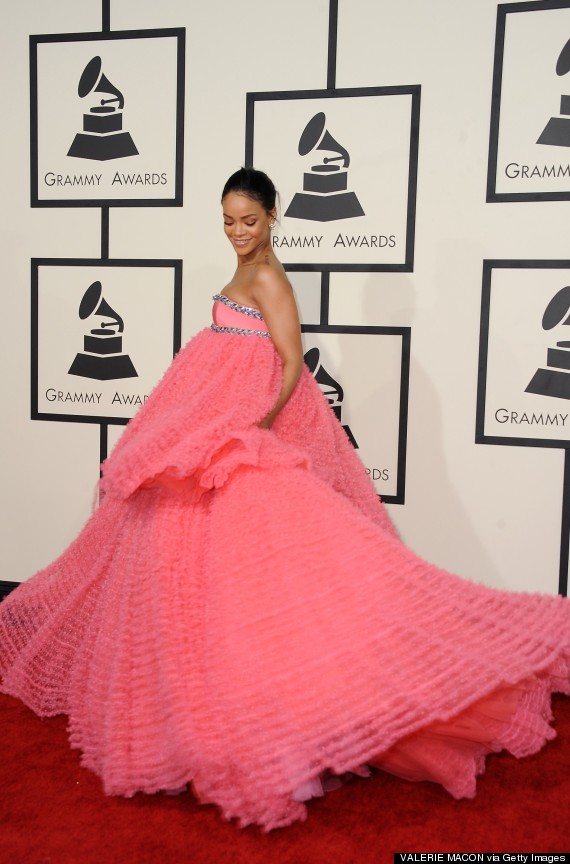 Rihanna in 2015 wore a hot pink dress designed by
Giambattista Valli. The dress was huge and poufy. Rihanna is the only person that can pull this look off.
Picture: Valerie Macon/ Getty Images
3. Lady Gaga
In 2010, Lady Gaga wore one of her most memorable outfits at the Grammy's. This dress will be known as the space orbit dress. The space orbit dress was designed by Giorgio Armani Prive and she didn't disappoint.
4. SELENA