Do you love creators that make content on social media? Have you ever wanted to meet them in real life? Do you want to know how to become a content creator yourself and make money? If you answered yes to one of these questions, Playlist Live is the place for you. Playlist Live is a three day event that consists of panels, performances, meet and greets, workshops, pool parties, and so much more fun.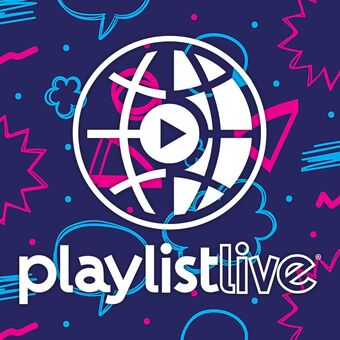 Playlist Live recently celebrated their 10 year anniversary with the biggest creators on social media under one roof at the Orlando World Center Marriott.
Playlist Live has paved the way for creators to meet their fans easily and to make a name for themselves outside of social networks. These social networks include YouTube, Instagram, Twitter, and Tiktok.
Tiktok creators definitely were in demand this year at Playlist Live. Charli D'amelio, Danielle Cohn, Chase Hudson, Addison Rae, Jabez, Christian Salib, and hundreds of other content creators had all eyes on them during the weekend convention. I can definitely say that Tiktokers definitely had more attraction towards them oppose to well known Youtubers that attended the event.
As a Tiktok creator myself, it was amazing to see how Tiktok is bringing a new light and wave to the social media world. I had the pleasure to collab and meet with other creators during Playlist that I see behind my screen.
Hearing girls screaming non stop, and seeing teenagers record themselves dancing to a Tiktok song was so common at Playlist Live 2020.
Playlist Live is an amazing experience because you get to meet other creators you see on the screen, you get to meet the CEO's behind your favorite brands, and Playlist Live educates you with valuable key points during their panels. Some topics that were discussed at the panels during the social convention included…
how to market your brand
ways to grow on social media
how to connect with brands
how to land partnerships on social media
and so much more
Furthermore, the Tiktok Motel was a good experience during Playlist Live. The Tiktok Motel was a private lounge for Tiktok creators to have fun, design their own merch, pick up a snack and beverage, and of course to make Tiktok videos.
Global fashion brand, Boohoo, also had a private gifting suite for creators at Playlist Live. Boohoo is the top destination for fashion on a budget. I had the pleasure to get a sneak peek at the latest pieces apart of the Boohoo collection.
If you missed Playlist Live in 2020, you need to get your tickets for Playlist Live 2021.