Daisy Keech, one of the founders of the Hype House, spoke out about Thomas Petrou allegedly taking money from the Hype House deals, controlling creators, and so much more in her Youtube video. Thomas Petrou took these claims to heart and responded back by uploading a respond video titled "The REAL Truth About the Hype House" on YouTube.
The founders of the Hype House includes Chase Hudson, Daisy Keech, and Thomas Petrou. Many Daisy Keech fans noticed that members of the Hype House unfollowed her on Instagram, including the co-owners. In addition, Daisy Keech was not getting any credit as being one of the founders of the Hype House. In many interviews, Daisy Keech was not included or mentioned.
After fans started noticing Daisy distancing from the creator house, everything went downhill. Daisy's best friend, Abby Rao, exposed a creator apart of the Hype House after she said that Daisy was lying in her video. Rao also posted evidence of her and Daisy being locked out of the creator house.
Thomas went on to say in his video that he used to take pictures for Daisy, but he barely got paid.
"I took photos of her after work. So for two and a half months I took photos of her for free and then September 15th to September 31st was the first time I was paid for editing her YouTube videos, editing her Bang videos, and taking all of her photos for Instagram."
Thomas Petrou also went on to explain that he put down more than $5,000 for the Hype House than what Daisy claimed in her video. Lastly, Petrou said that he does not take money from the Hype House. "I make all of my own money. I've never touched anything from the Hype House."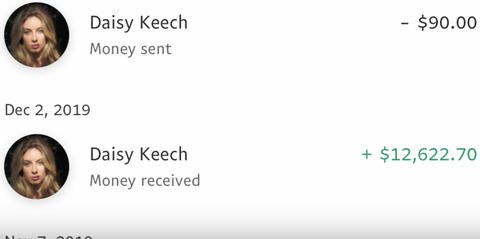 Even though Daisy and Thomas said two different things in each of their videos, this situation is very similar to Team 10, founded by the Paul brothers.