Summer is almost coming to an end in early one month. Are you stuck home because you don't know where to travel? Below I have listed the best cities, countries, and states to visit this summer.
1. Camel Back Resort
Camel Back Resort is one of my favorite destinations during the summer and winter. Camel Back Resort has one of the best indoor water slides. Camel Back Resort is also a perfect destination for the winter time. During the winter, you can go snow tubing.
2. Hershey Park
If you love everything chocolate and roller coasters, Hersey Park is the destination for you this summer. Events that Hershey Park feature include Hershey's Chocolate World, Springtime In The Park, Hershey Park In The Dark, and so much more.
3. Paris
Paris is the city of love. Who doesn't want to see the historic Eiffel tower while in Paris? Paris should definitely be on your bucket list if you love romance and croissants.
4. Universal Studios- Orlando
In my opinion, I prefer Universal Studios Orlando over Universal Studios in Hollywood. The scenery, food, and rides at Universal Orlando is amazing. My favorite experience featured at Universal Studios is the Harry Potter experience.
5. Six Flags
Who doesn't love a little thrill in their life? Six Flags is one of my favorite amusement parks all year round. Six Flags offers several thrill rides. Six Flags also has a super fun safari that is perfect for the family.
6. Santa Monica Pier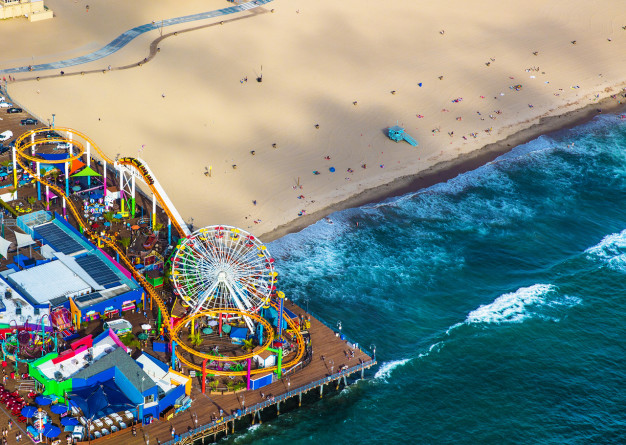 Santa Monica Pier is one of the top destinations in Los Angeles. Santa Monica Pier may be small, but the scenery is absolutely breath taking. Also, many of your favorite music videos may be filmed at Santa Monica Pier.