You may know Tiktok as the former app, Musical.ly. Musicial.ly was well known for users to upload lip-sync videos consistently. Ever since Tiktok's launch in 2018, it has cultivated the new and old users of its social sharing app ever since worldwide. Dancing, comedy, sports, music, fashion, and so much more content is shared on Tiktok millions of times per day nonstop. There are over one billion users on the social network, and Tiktok does not plan to stop there.
[adinserter block="1″]
There has been a very long debate discussed on Tiktok about black creators not getting the shine they deserve like other creators on the social networking app. Tiktok decided to spotlight their popular black creators for their 2020 Black History Month summit located in Los Angeles. Doja Cat, Tracee Ellis Ross, and Tyra Banks attended the weekend event that included a kickoff dinner, intimate concert, gala, and informative panels. Doja Cat definitely had all eyes on her during her performance.
[adinserter block="1″]
Doja Cat danced to the famous Tiktok dance, created by @yodelinghaley, to her song "Say So" at the intimate concert.
Terry Crews and Nick Cannon were attended the summit , who spoke to the creators in attendance about "self-empowerment through content creation. The event series was capped off"- Paper Magazine.
Some of the many creators in attendance included Bryce Xaiver, Sydney Bourne, Ajani Huff, Eliot Brown, Lucki Starr, and more Tikok creators.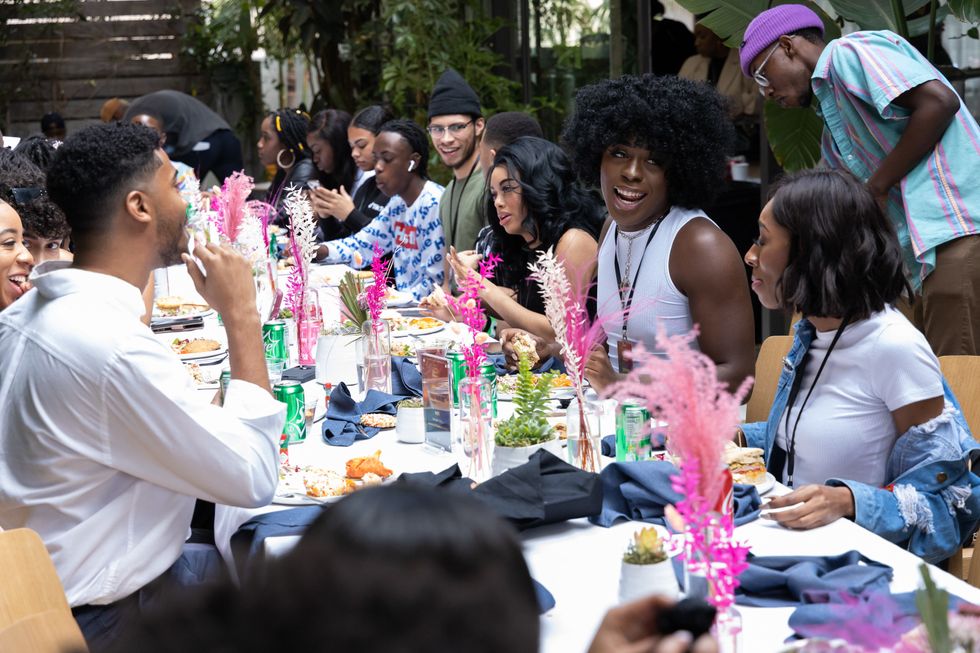 Cheers to Tiktok spotlighting its black creators of all nationalities for a fun weekend event; Here's to many more Tiktok events like this.
[adinserter block="1″]